Pumpkin Spice White Chocolate Hot Cocoa Mix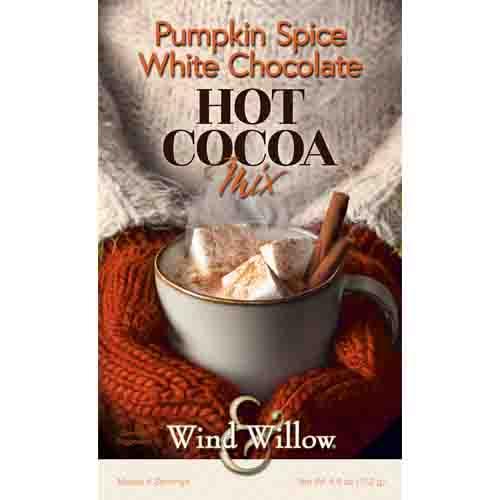 Sorry this item is sold out for the season.
Available again July 1, 2022 - December 31 or while supplies last.
Real pumpkin, spices and white chocolate all in one toasty mug is the treat you deserve after a long hard day. It only takes a minute to create your own personal escape. Plus, the mix is dairy-free so you can combine with milk or choose your favorite plant-based milk. Level it up with a garnish of marshmallows and cinnamon.
Each box makes 4 servings. To make one serving at at time, use 2 Tbs from the resealable pouch inside, mix with 6 oz of milk and microwave for 1 minute. Enjoy!