Chocolate Raspberry Hot Cocoa Mix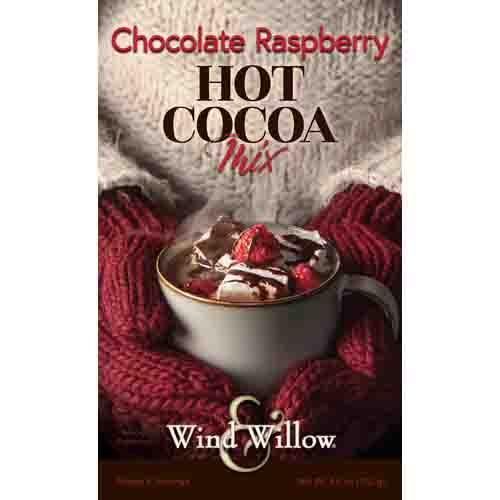 OUT OF STOCK ON-LINE for the season. If you are looking for this product, check with your local retailer. If they have them, grab them before they are gone!
Available again July 1, 2022.
If you love the combination of chocolate and raspberries, you may have just discovered your newest obsession. Warm natural cocoa and real raspberries create a rich and decadent dessert drink. The mix is dairy-free so you can combine it with milk or choose your favorite plant-based milk. To take this hot cocoa over the top, add marshmallows and raspberries and drizzle with chocolate.
Each box makes 4 servings. To make one serving at at time, use 2 Tbs from the resealable pouch inside, mix with 6 oz of milk and microwave for 1 minute. Enjoy!