Featured Product of the Month
The sweet flavors of strawberry, blueberry
and raspberry combine to create
this fruity creamy blend!
Order during the month of February for a 10% discount,

free recipe cards and new recipes on

Facebook and Pinterest.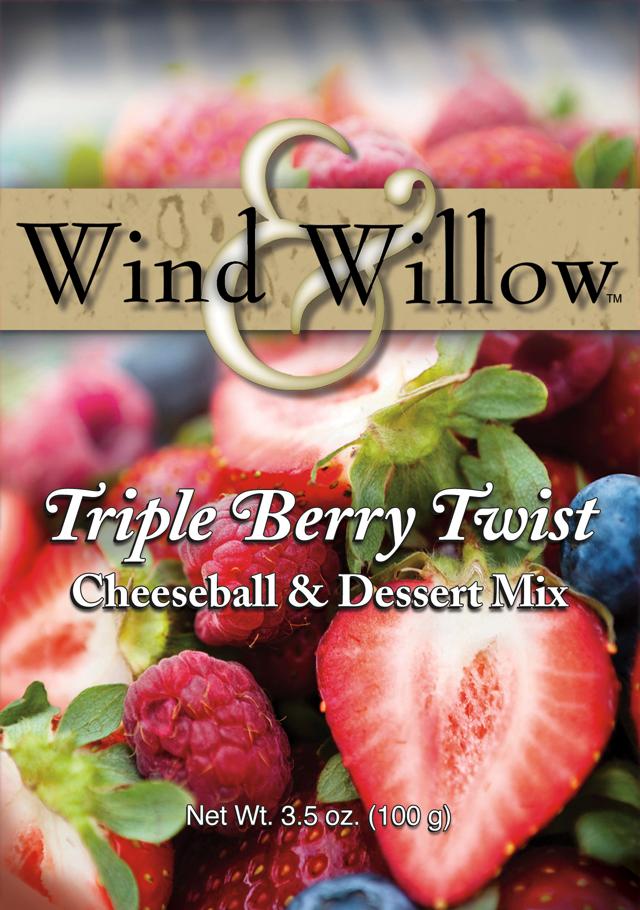 Start the day by surprising someone special or the whole family with
Triple Berry French Toast Bake. This is a great make- ahead
breakfast treat everyone will love.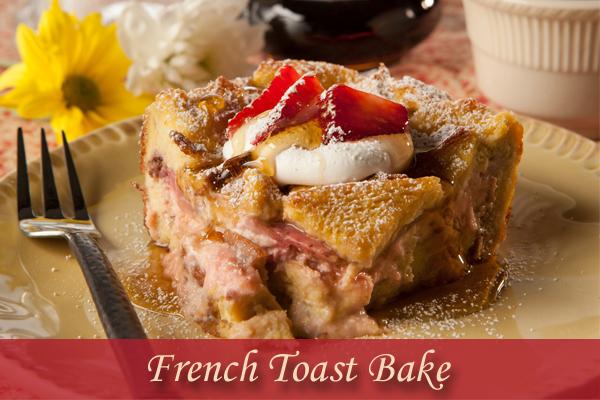 Wind & Willow Cheeseball & Dessert Mix
12 slices home-style white bread, cut into cubes, divided
2 (8oz.) pkgs cream cheese
1 1/2 cups strawberries, sliced
2 cups half & half
12 large eggs
1/2 cup maple syrup
Combine Cheeseball Mix with cream cheese and mix until smooth. Set aside. Grease 9 x 13" baking dish. Layer 1/2 of bread cubes, spoon on 1/2 cream cheese mixture, strawberries, remaining bread and the rest of the cream cheese mixture. Beat together (or put in blender) half & half, eggs and maple syrup until smooth. Pour evenly over ingredients in the dish. Cover with foil and refrigerate 8 hours or overnight. Set out for 45 minutes prior to baking. Preheat oven to 350 and bake for 30 minutes. Remove aluminum foil and continue baking until French toast is puffed and golden brown, about 30 more minutes.
Tip: Garnish with maple syrup, powdered sugar and contents of topping packet. Serve!

A gooey sweet treat that is easy to make!
Try this recipe with some of our other flavors too like
Lemon Cheesecake, and seasonal Pumpkin.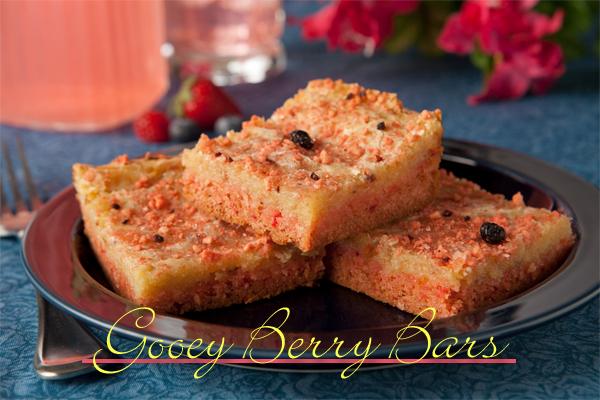 Wind & Willow Triple Berry Twist Cheeseball & Dessert Mix
1 box strawberry cake mix
1 stick butter (melted)
3 eggs
8 oz. cream cheese
3 cups powdered sugar
Preheat oven to 350 degrees. For the crust combine cake mix, melted butter and 1 egg. Press into a 9x13 pan. For the topping combine Cheeseball Mix (topping used later), cream cheese, 2 eggs and powdered sugar; mix until smooth. Pour mixture into pan on top of crust and sprinkle with topping. Bake for 40 minutes. Let cool before serving.
The Triple Berry Parfait will have you dreaming of Summer!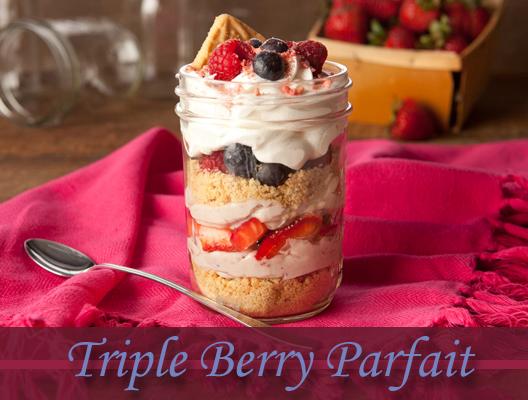 Wind & Willow Triple Berry Twist Cheeseball & Dessert Mix
8 oz. cream cheese
1 pkg shortbread cookies, crushed (approx 20 cookies)
1 cup strawberries quartered
1 cup blueberries
1 cup raspberries
8 oz. whipped topping
4 mason jars
Combine Cheeseball Mix with cream cheese until well combined. Spoon 4 Tbsp. of cookie crumbs into each of the mason jars; top with 4 Tbsp. of cream cheese mixture. Cover with layers of strawberries, remaining cookie crumbs, remaining cream cheese mixture, blueberries and raspberries. Top with whipped cream and sprinkle with Topping packet and a few berries for garnish.
Tip: - Use 8 smaller jars to double your parfaits!