New Products
Try the newest products from Wind & Willow!
Price: $6.95
Celebrate all year long with Birthday Cake Cheeseball Mix. Make up this Cheeseball for your next party. The inside tastes like sweet vanilla cake with icing dotted with colorful sprinkes and the outside is rolled in colorful rainbow sprinkles just for fun!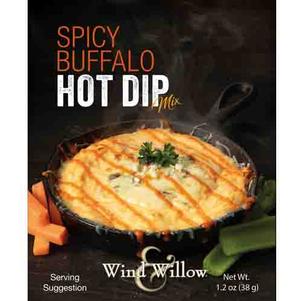 Price: $6.00
Upgrade your tailgate! We love the flavor and intensity of this new hot dip. Just enough kick and a whole lot of flavor. Great hot dip and we love the Buffalo chicken slider recipe!