Featured Product of the Month
Smokey bacon and cheddar cheese
make this a fan favorite!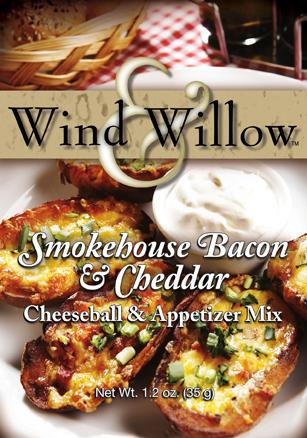 Looking for a quick dinner at the end of your busy day?
This recipe is hearty and delicious, yet so simple!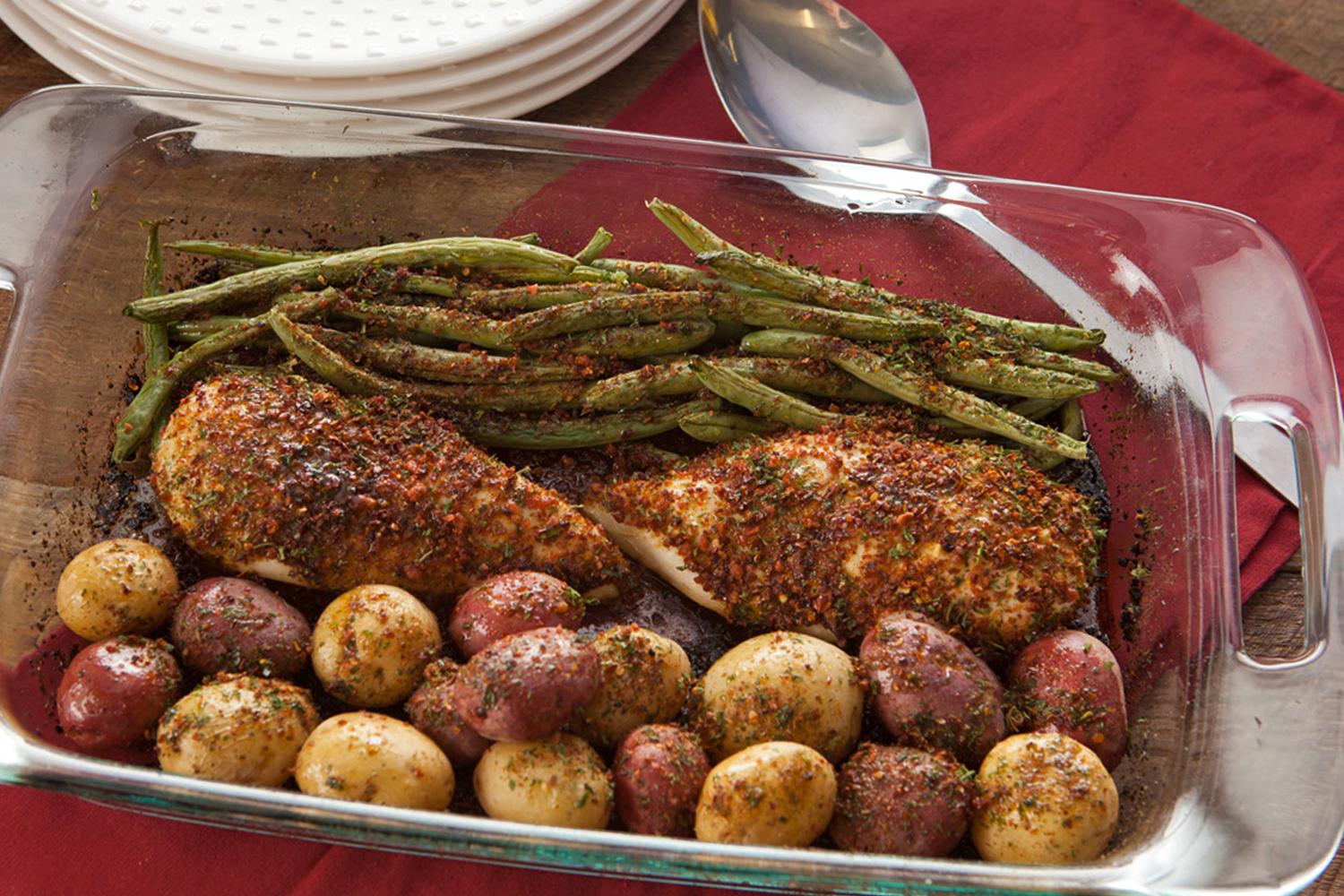 Wind & Willow Smokehouse Bacon & Cheddar Cheeseball & Appetizer Mix
1 Lb boneless skinless chicken breasts
2 cups fresh veggies (or 2 cans drained)
2 cups potatoes, cut into pieces (russet, new and sweet potatoes all work well)
1/4 cup olive oil
Preheat oven to 375 degrees. Arrange the chicken, green beans, and potatoes into a greased 9x13 baking dish. Drizzle the chicken, vegetables and potatoes with olive oil. Sprinkle with Cheeseball Mix and Topping (or Dip Mix) packet and bake in oven approximately 40 minutes until chicken is fully cooked. Serve warm!
Optional: - Sprinkle with your favorite cheese and return to oven for the last 10 minutes of cooking.
- Use Pork Tenderloin in place of the chicken to mix it up!
- Some other great options for the vegetable are broccoli, brussel sprouts and asparagus.