Pickles or Bacon?
Pickles or Bacon?
How can you choose between the two things we all CRAVE?
No need to choose when you can have both!
Pickle & Bacon Appetizer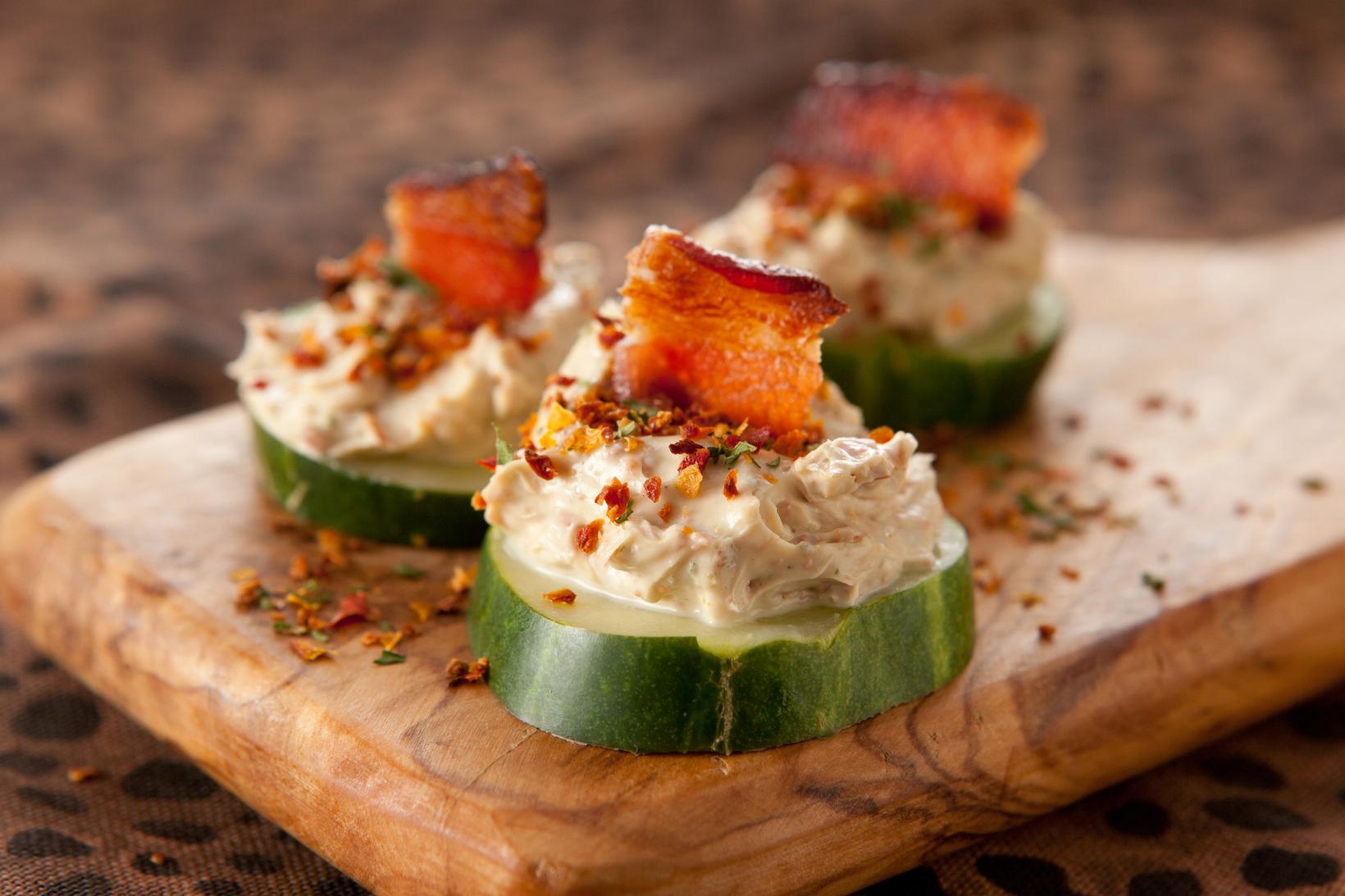 Wind & Willow Farm Stand Dill-icious Pickle Mix (make as directed cutting your cucumbers a bit thicker than usual)
Wind & Willow BLT Cheeseball & Appetizer Mix
8 oz cream cheese
bacon, cooked and cut into pieces
Make your pickles (only takes 10 minutes!) as directed. Place pickle slices on a paper towel and turn them over once to dry. Combine BLT Mix with cream cheese. Mix until smooth.
Top each pickle slice with some of the prepared BLT Cheeseball, sprinkle with Topping packet. Finish with a piece of bacon on top.
Tip: Make your pickles a day or two ahead for even better flavor!