Shop Our...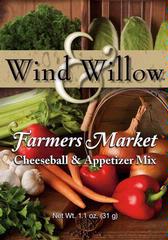 Sweet Cheeseball & Dessert Mixes
Price: $5.50

Sweet, rich, smooth, and creamy. Plus, an alternative recipe to make traditional crème brulee!

Price: $5.50

Our #1 best selling sweet Cheeseball Mix bursts with the tangy taste of fresh limes.

Price: $5.50

Our original dessert Cheeseball is still a crowd favorite. A light,fresh, and always well received dessert.

Price: $5.50

Favorite Fall Tradition!

Price: $5.50

Orange and Peach flavors will brighten any brunch or dessert buffet!