Shop Our...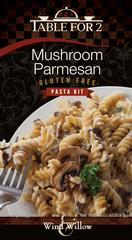 BLT Cheeseball & Appetizer Mix
Price: $4.45
OUR FEATURED FLAVOR OF THE MONTH!
Price reflects a 10% discount. Receive a free recipe card with purchase and look for new recipes each week on facebook. facebook.com/windandwillowfoods
Great as a cheeseball, a sandwich spread, a potato topper or a salad show stopper! This versatile Cheeseball Mix is a perrenial best seller. A must for every well packed pantry.